FT-Day

September 25-26, 2018
Conference Center 2.0, Karlsruhe, Germany
Experts, investigators, companies and government agencies from all over the world meet at the annual Forensic Technology Day in Kandel to discuss the newest trends, developments and challenges of the IT-forensic industry. Presentations and workshops held by our international partners give you the possibility to increase your level of expertise and establish new business relations with associates and colleagues whilst inspecting the newest hardware and software solutions of the leading IT-forensic manufacturers.
Rootcon

September 27-28, 2018
Taal Vista Hotel in Tagaytay, Philippinen
Our talk: Apple Health
ROOTCON was founded back in 2008. The inception of ROOTCON was inspired due to the lack of legit security onference in the Philippines. ROOTCON controls and minimizes product pitching. To maintain it's high-caliber talks, ROOTCON screens its speakers and topics.
BelkaDay Minsk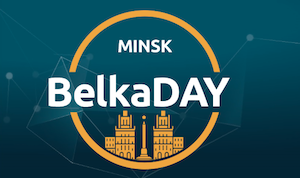 September 28, 2018
Minsk, Belarus
Digital forensics conference organized by Belkasoft.
SecTor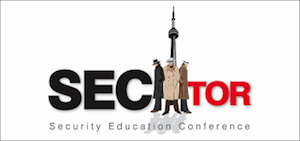 October 1-3, 2018
Toronto, Canada
Our talk: Alexa, what did I do last summer?
Held at the Metro Toronto Convention Centre in downtown Toronto, the SecTor conference runs two full days, October 2 and 3, with an optional pre-conference activity day October 1. The event features Keynotes from North America's most respected and trusted experts. Speakers are true security professionals with depth of understanding on topics that matter. SecTor is a must attend event for every IT Professional.
GITEX

October 14-18, 2018
Dubai World Trade Centre, Dubai
Our stand: SR-3M
Last year over 6,200+ meetings took place between exhibitors and buyers– literally over 124 meetings every hour – making GITEX one of the biggest gathering points for technology providers and first-movers.
T3K-Forensics & ElcomSoft Training

October 17-19, 2018
Vienna, Austria
Trainers: Vladimir Katalov, Oleg Afonin
Modern Apple iOS logical and physical acquisition techniques, iOS app data structure and extraction as well as analyzing app binaries.
TeelTechCanada & ElcomSoft Training

November 14-16, 2018
Toronto, Canada
Trainers: Vladimir Katalov, Oleg Afonin
In this 3-day Password Recovery and Data Decryption for Mobile Forensics Course, students will develop an in-depth knowledge of password protection and data encryption techniques used in mobile forensics. The attendees will further master modern technologies for password recovery, mobile forensics, data extraction and decryption.
T3K-Forensics - Mobile Forensics Days

December 11-12, 2018
St. Plöten, Austria
Forensics Europe Expo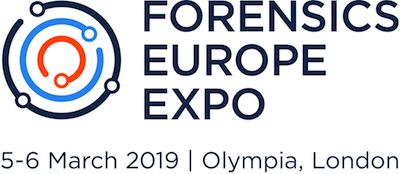 March 5-6, 2019
London Olympia West Hall, London, UK
Our stand: FE 215
The event provides a definitive source of education, best practice, training and networking. Essential for any forensics professional, Forensics Europe Expo is the must-attend event to learn about the very latest technology and connect with leading suppliers.